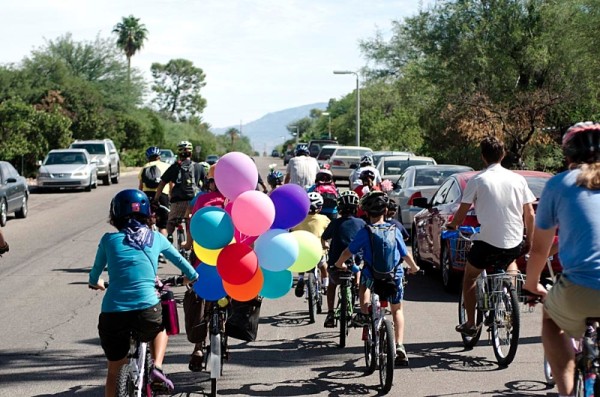 Kidical Mass heads to South Tucson this Saturday.
The free ride, designed for families, kids and kids at heart, starts at 10 a.m. and goes until noon.
The ride starts at the John C. Valenzuela Youth Center and will tour neighborhoods of South Tucson.
The ride is part of the South Tucson Healthy Habits Fair.
The address to the youth center is 1550 S. 6th Ave. Tucson, 85713