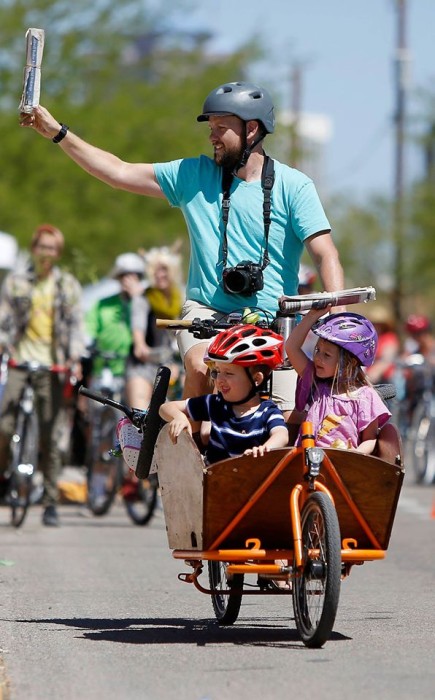 Do you have kids? Do you bike? You can make sure your kids are counted by riding to Fourth Avenue and University Boulevard between 4:30 and 5:30 p.m. on Thursday.
The count is part of People for Bikes' "Whimsical Bike Counts."
Here's a description of the count:
More and more Americans are riding their bikes as part of their everyday lives as a means of transportation, wearing their normal, everyday clothes, without thinking much about it.

The national advocacy organization People for Bikes is on a quest to determine the "everyday biking" capital of the U.S. through a series of monthly bike counts. This competition between 10 cities is all about "fun" and "whimsy" unlike "serious" and "scientific" initiatives to count bikes.

Each month's count has a separate theme and August is the month of kids on bikes. Kids are encouraged to ride their bikes (with a helmet, of course!) but will also be counted if they're on or attached to their parent's bike.

Running up the score is highly encouraged, so ride by our count location at the corner of 4th Avenue and University Boulevard and help us declare Tucson the best place for #everdaybiking!
This month's count is kids riding their own bike or riding as a passenger on a bike. A stop at the splash pad on Fourth Avenue may be in order following the count.
Check out the event on Facebook.