Here are few photos from this weekend's Swift Campout on Mount Lemmon. Ten cyclists braved the heat to head 17 miles up Catalina Highway to Rose Canyon Lake Campground.
The high in Tucson on Saturday was 110, but was a mere 95 degrees at the campground.
Duncan Benning, the ride organizer and Transit Cycles owner, will have a full writeup, but in the mean time, check out a few more photos and the route for the ride.
Here's my GPS route. It ended up being just shy of 75 miles with 5,000 feet of climbing.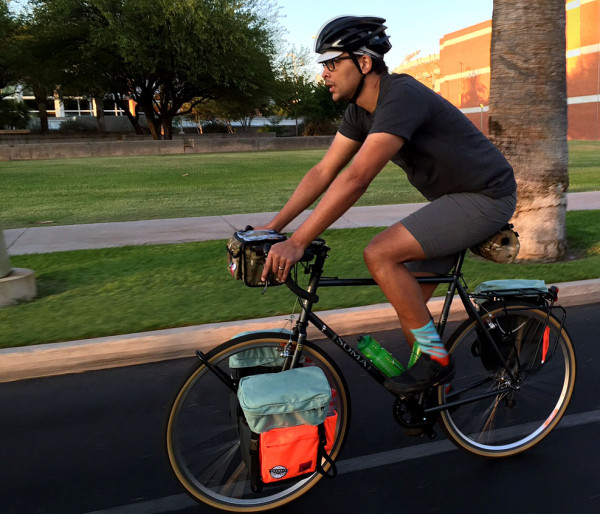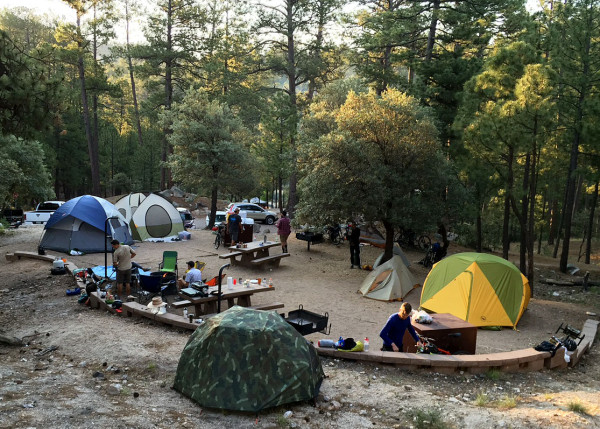 In all 10 people rode up on various bikes from upright city bikes with front baskets to mountain bikes, to touring bikes to road bikes. It was brutally hot, but a lot of fun.