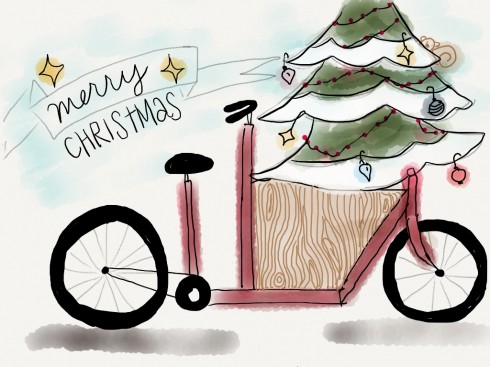 Last year's Winterhaven bicycle tour was so much fun, we are going to do it again. So mark your calendars for Dec. 20 and prepare for a laid-back, slow bicycle tour of Winterhaven.
Winterhaven officials have asked us to leave a little earlier this year, so we'll gather along the Rillito River Path at Campbell Avenue around 5:30 and leave shortly there after. If you can't make it that early, you can meet us along the way or inside Winterhaven.
We'll take the river path to Tucson Boulevard and cut over to Cactus, which will allow us to avoid most of the traffic.
After a leisurely ride through the neighborhood, we'll collect an the center of the neighborhood for cocoa and kettle corn.
Please remember to bring non-perishable food to donate to the Community Food Bank.
You can RSVP at the Facebook event here.