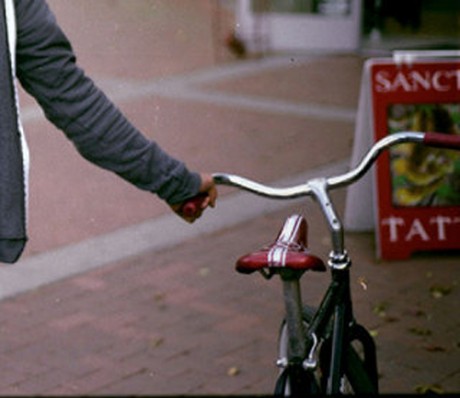 Make: Specialized
Model: Stumpjumper
Color: Black
Serial # : N/A
Purchased: Tucson – Second Hand Cycles
Where stolen: Tucson
Time: 5:45pm
Date: 10/31/2001
Type of lock: none
Report #:
Unique traits: 1980s Stumpjumper turned into a fixie cruiser. Red seat, red grips, gold cranks. White wall tires & cruiser style bars.
Theft description: Left bike on side of friends house for about 30 minutes, stolen at that time.
Photo is mediocre, I know, but all I have.