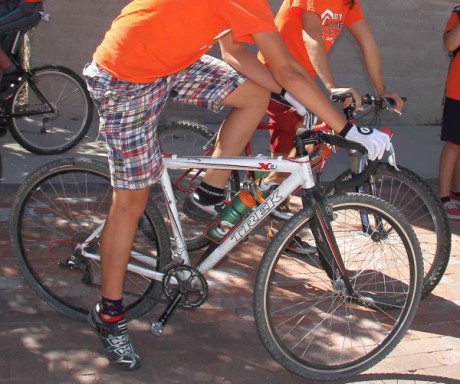 A member of El Grupo had his commuter/cross bike stolen this evening after returning home from the state road race. Here are the details below. They are working on getting a photo of the bike.
Make: Trek
Model: [model]
Color: white
Serial # :wtu1933i2344c
Purchased: From Ft. Lewis College
Where stolen: Stone and 5th Street.
Time: 9:00 p.m.
Date: 8/21/11
Type of lock: none
Report #: 1108210802
Unique traits: El Grupo sticker on it, and black KCNC seat post
Theft description: It was on my front porch. We were eating dinner and forgot we left it there. In half and hour time it was gone, with the assumed thief's bike stashed behind my back yard.
If you spot the bike, call the police and notify El Grupo.