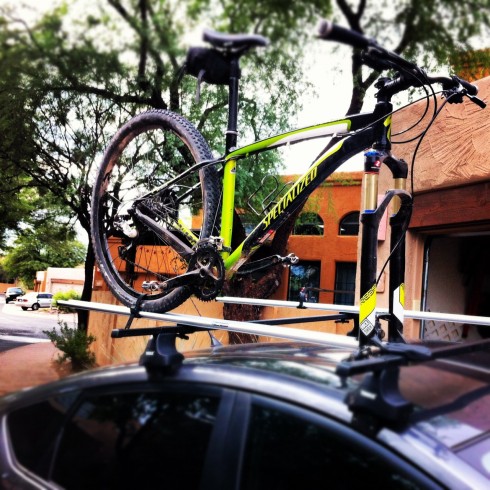 Make: Specialized
Model: Stumpjumper Comp 29er
Color: Black and neon
Serial # :wsbc601115291F
Purchased: Oro Valley Bike Shop
Where stolen: Campbell and River area
Time: 2-5 p.m.
Date: 11/04/2012
Type of lock: None. Hanging from wall hook
Report #: 1212198526
Unique traits: Rear wheel is Mavic laced to a WTB Lazer Disc Lite hub
Theft description: The bike was stolen from an open garage. A friend borrowed it and returned it leaving it in my open garage. He texted me to let me know he left it, but I missed the text.
I called asking if I could come pick it up this weekend and he said he had already returned it leaving it in the garage.
Sure enough I checked for his text message and it was there, I just didn't see it and didn't notice it was missing.