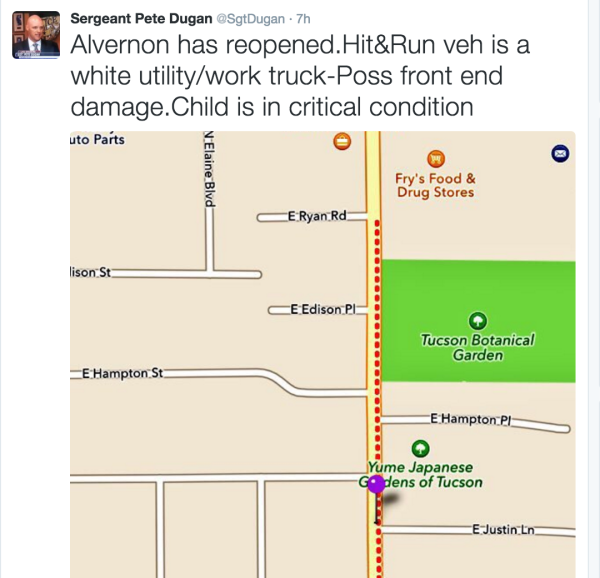 A 10-year-old boy was struck by a motorist and is in critical condition according the the Tucson Police Department.
The driver of the white utility vehicle fled the scene and police are asking the public to help identify the truck that will have front-end damage.
According to the Arizona Daily Star, the boy was crossing Alvernon Road at around 6:30 p.m. Friday when the crash occurred.