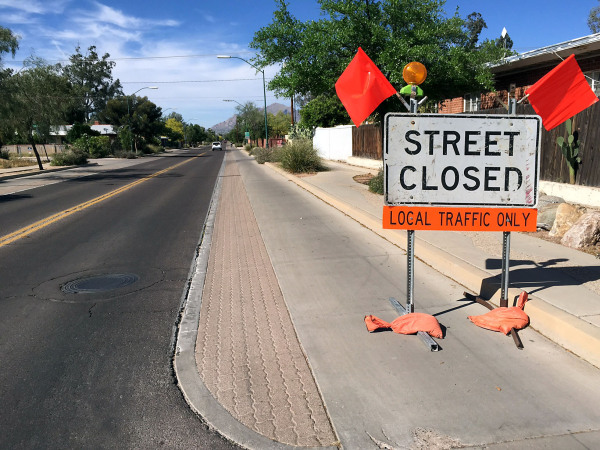 Repaving of Grant Road started yesterday and may throw a wrench into the commute of cyclists trying to cross Grant Road.
Crews will be repaving Grant Road between Santa Rita Avenue, which is between Mountain and Park Avenues, and Columbus Boulevard during the month of April.
Crews will be closing intersections as the paving crews are working in the area. As an example, Mountain Avenue was closed yesterday morning during the morning commute.
Bike commuters may want to add some time to their commutes in case of detours.
Here are the details: