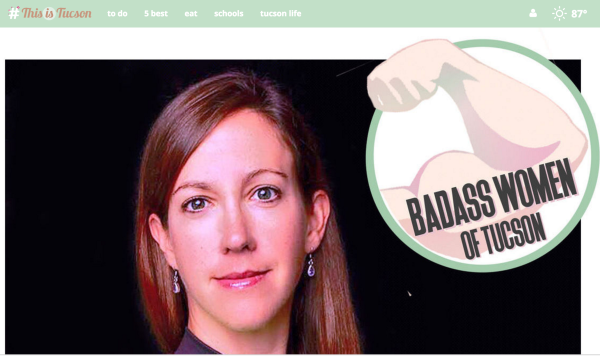 Many in the Tucson cycling community have known that Kathryn Bertine is a badass, but This is Tucson is making it official.
Here's a snippet of the article:
Tucsonan Kathryn Bertine's resume reads: "Petitioned the Tour de France to add a women's race. Succeeded."
And as if that weren't enough, the professional cyclist recently made a documentary about gender inequity in the sport of cycling. She earned an MFA in creative writing from the UA in 2000 and has written and published three books. She also wrote a column for ESPN from 2006-2008 called, "So You Wanna Be an Olympian?" and was a senior editor for ESPNw.
There's so much more to her story and it's worth the time to read it.
The article also offers the opportunity to put in a plug for This is Tucson, which was started by better and smarter half and now allows her to commute to work via bicycle.