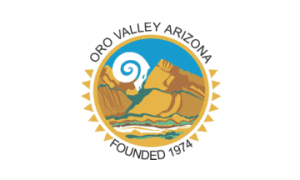 The Town of Oro Valley's new hands-free cell phone ordinance goes into effect Friday, Jan. 6 and prevents people who are driving from using their phones without a hands-free device.
The ordinance also prevents people from using their phones while stopped at a stop light.
The only exceptions are for calls to 911 or hospitals/doctors.
The ordinance does allow for one finger touch and swipe to answer calls for example.
The town passed the ordinance on Dec. 7, 2016, which includes fines between $50 for first time offenders and up to $200 for multiple offenders or distracted driving that resulted in a crash.
According to a FAQ by the town, the ordinance was passed because of the high number of distracted driving crashes and the State's failure to enact its own distracted driving laws.
"Since Arizona is one of the states that does not have a law prohibiting distracted driving, the Town of Oro Valley took steps to ensure a higher level of driver safety at the local level. We want our residents to engage in driving behaviors that are safe for them as well as for the other motorists and pedestrians on the road. When we keep our eyes on the road and hands on the wheel, we are keeping our families safe and preventing unnecessary tragedies."
Oro Valley Police Department will begin an "education enforcement campaign" starting on Jan. 9 by pulling over motorists using their phones with their hands to educate them about the law.