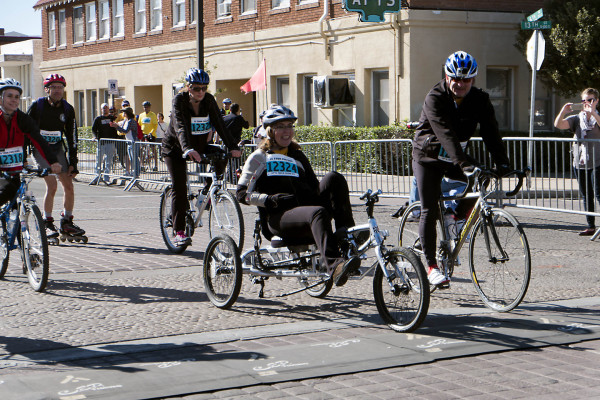 It's been a busy year when it comes to Tucson bicycling. Many new projects have been started or completed in the region.
Here at Bicycle Tucson, we renamed and relaunched the site with the new name and new design. We've also published 486 posts in 2014. We've has 364,000 visits from 136,000 different people throughout the year.
Here are the top most visited stories of the year:
Perhaps the biggest story in Tucson Transportation was the launching of the Sunlink Streetcar and way in which they interact with bicyclists. Check out our coverage here.
As for saddle time, my total miles were slightly above last year with 326 rides totalling  3,700 miles and 339 hours of riding . The bulk of my rides are commuting and mountain biking, which account for the lower milage and higher saddle time.
What about you? How was your 2014 in the saddle? What was the biggest bike story of the year for you?