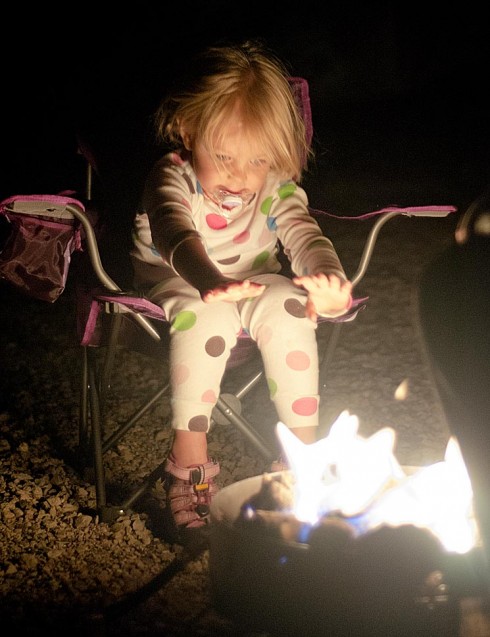 Luci and I just returned from Mt. Lemmon for a wonderful father-daughter camping trip.
This time we did it with four wheels, when it cools down, however, I am determined to do it on two.
I used to camp a lot as a kid and have fond memories of camping with my mother, but as I got older I didn't do it and didn't have the equipment to do so.
I got the camping bug several months ago and have been acquiring the equipment we needed. This was our second camping trip and our first trip without Irene. We were joined by slow bike rider, Jay Rochlin.
When it cools off I want to make the next trip by bicycle.
I know there will be a few more items we need to purchase, like a backpacking stove. I can't imagine I'll appreciate hauling around my giant camp stove.
For all those bike touring pros, what equipment to you use? What are the essentials? Anyone done bike camping trips with kids? Leave a comment. I'd love to hear what works for you.