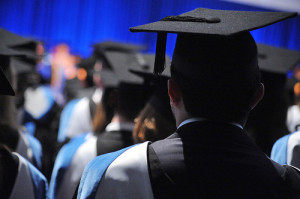 It's been 22 months since I started my MBA. On Wednesday I completed my last class and am officially done.
It's been a challenge to juggle, my full-time job, family, MBA work and this website.
Often the quality of the stories here were not as good as they should be because I didn't have the time to call the extra source or go to the public meeting about a project.
I'm really looking forward to digging back into the bike community in a more meaningful way. It may take me some time to get rolling again, but I'll get there.
Thank you to those who stuck around during the last 22 months and thanks to those of you who gave me a hand during that time.
If there is something that you think needs some coverage, post a comment or drop me a line at tucsonvelo@gmail.com