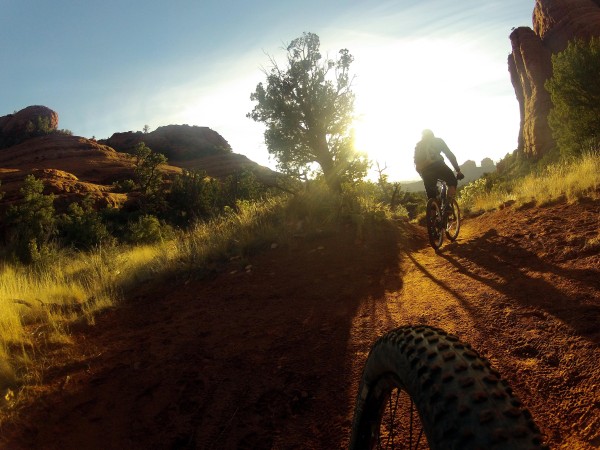 Halfway down a 10 mile descent and 15 miles into a 30 plus mile mountain bike ride, I heard a funny clank and a grinding metal noise, then my rear brake pressure was gone.
I gave my brake a few squeezes and eventually the pressure returned, but the metal on metal sound emitting from my rear brake was like fingernails on a chalkboard.
As it turns out the ceramic brake pads came off and the metal backing and the sound was the backing on the rotors.
I was left to ride the remaining 20 miles with a functioning front brake and a noisy grinding rear "brake."
As I was riding with a screechy brake I thought about bikes and parts and realized I'm not a weight weenie, I'm a durability weenie. My decision to buy a bike or part is based more on the durability and performance than the weight. I would gladly sacrifice a few grams for something that just works.
My favorite bikes are the ones that I don't have to do much to. Put a little lube on the chain and just go. I enjoy the ride not the work and parting out of bikes.
When it comes time to replace something on a bike my decision is based on how long will it last and how much maintenance l'll I have to do.
What about you? What drives your decisions?