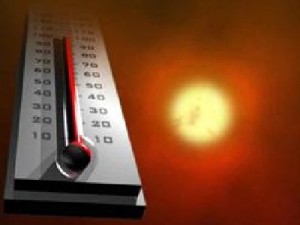 There is no avoiding it. It's going to get hot.
This winter you shared your tips for surviving sub-freezing weather, but now we'll have to switch gears. On Thursday, forecasters are saying the high will be 96 degrees.
What suggestions do you have for surviving the heat? The obvious suggestions are to ride early, drink a lot of water and wear sunscreen, but what other ways do you beat the heat when you can't avoid the afternoon sun?
Here are a few things I do:
I keep a change of clothes in my bag along with baby wipes to clean up with when I make it to work.
I try to lock up my bike in the shade so it isn't on fire when I come back out.
I'm considering getting/making this portable misting system to keep Luci and me cool.
Share your tips in the comment section.