*If they have a GPS and use the service
A heat map released by Strava this week has been making its way around the internet.
Many people have been saying it shows where cyclists actually ride, but as Jonathan Maus over at BikePortland.com points out the data is only collected from people who have a GPS device and use Strava.
Strava trends toward more affluent recreational riders as opposed to commuters and people who can't or don't want to buy a GPS device.
I'm a numbers nerd and like to log every mile I ride, but many don't.
That being said, the map is still a lot of fun to look at. Here are some of the most interesting details.
The darker red, the more people have ridden the route. From the whole Tucson view it's clear there are some really popular routes including Mt. Lemmon, The Rillito River Path, Fantasy Island, Ranch Vistoso and the 4th Avenue/ University area.
Here's Mt. Lemmon
And the Rillito:
And Fantasy Island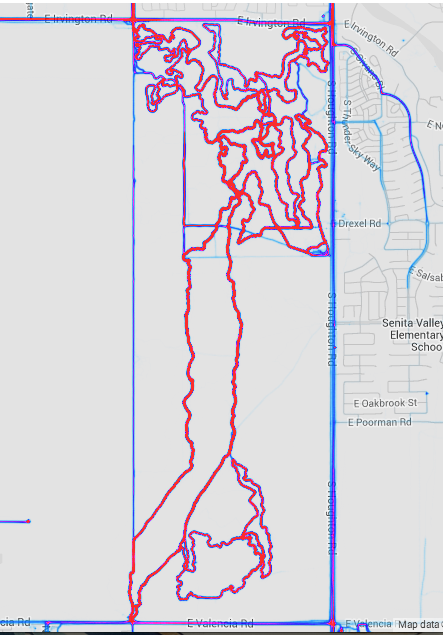 Here's the University and Fourth Avenue area: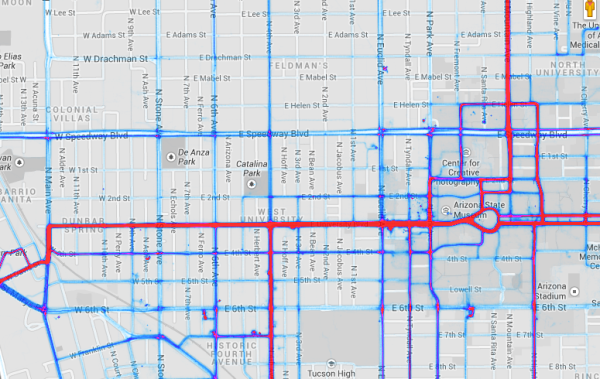 Here are some of the other mountain bike trail systems in the region.
Here's the 50 Year trail system.
Here's the 24 Hour race
Here's the Starr Pass network
And lastly, the Sweetwater trail network
Here are some other interesting sections of the map. It looks like someone is doing a little training in the parking lot of El Con Mall: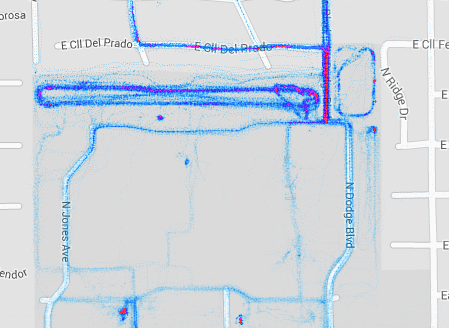 Here's the Smackdown at Kino cyclocross race:
Here's Le Buzz Cafe, a popular starting spot for rides: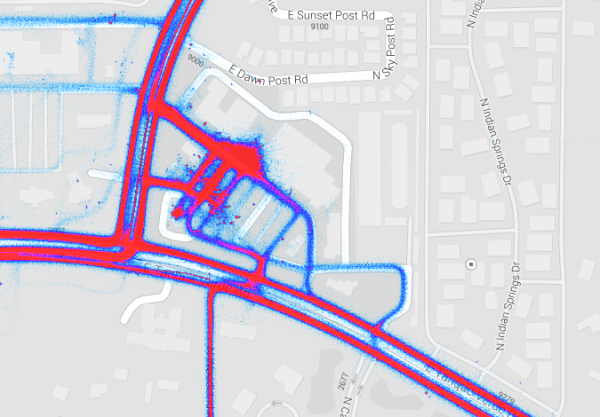 You can also see collections of places for cyclists gather. In the photo below, you can see three groupings. The upper left is the old El Grupo clubhouse. The Lower left is Tap and Bottle/Exo Coffee. The bottom right is Ordinary Bikes.
Here's Faiwheel Bike Shop.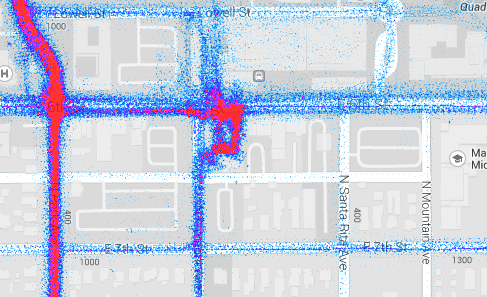 Have a look at the map. Do you see any other interesting points?