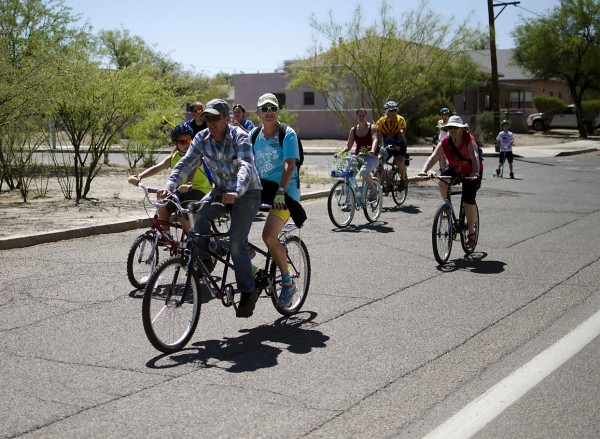 Cyclovia Tucson organizers announced today that about 20,000 people attended the event on Sunday.
Kylie Walzak the event's coordinator said Pima Association of Governments organizes the count at the event and was confident 20,000 people attended the street party.
Walzak said PAG uses a rigorous methodology, which goes beyond just estimating the size and said anecdotally it certainly felt like more people were out on the route.
Organizers held a debriefing meeting to discuss what worked and what needed tweaks and planning on the Nov. 2 event is already underway.