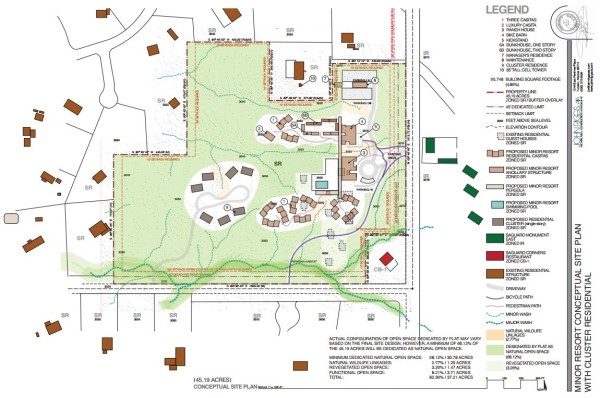 A proposed bicycle guest ranch on Tucson's east side is being put on hold because of opposition from residents in the area.
Arizona Daily Star reporter, Mariana Dale, has been following the story and reported yesterday that the Bike Ranch owners, Kelley Matthews and Peter Lasher have decided to "regroup" in the face of fierce opposition to the plan.
Here's a snippet from Dale's article in the Star:
Kelley Matthews and Peter Lasher's application for a conditional use permit was scheduled for a Pima County Board of Supervisor's vote on Tuesday.

The permit was needed because the area is zoned for a specific type of residential housing and lies in the one-mile buffer zone around Saguaro National Park.

The county staff recommended denial of the permit, partly because of vocal public opposition.

"It just doesn't make sense to demand a vote on Tuesday," Matthews said. "I think we need some time to have a better approach."

If the board were to vote down their permit application, they would have had to wait a year before reapplying, said their attorney, Larry Schubart.
Matthews and Lasher had been trying hard to overcome opposition to the plan, which would create a 50-unit resort catering to bicyclists near Saguaro Park East.
On the Bike Ranch website, they included economic, environmental and traffic impact studies to try to assuage the fears of residents in the area.
Check out Dale's full story and the Bike Ranch site.