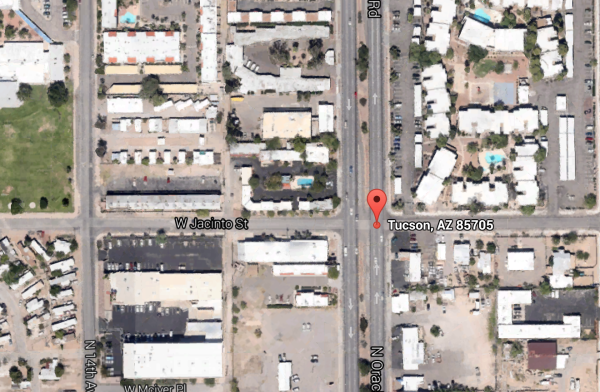 UPDATE: The cyclist killed yesterday has been identified as James Frankiewicz, 58. 
A 58-year-old cyclist was hit and killed by an alleged drunk driver early this morning.
The cyclist, who's name has not beed released, was riding south on Oracle Road two blocks north of Grant Road when he was allegedly struck from behind by Nichole Jacinto, 23. 
The cyclist was taken to a hospital where he was pronounced dead.
According to a Tucson Police Department release, the crash occurred at 12:23 a.m. at Oracle and Jacinto Roads.
The driver allegedly fled the scene, but was followed by a witness who told police the driver abandoned the car in an apartment parking lot.
According to the release, the police located the car and found Jacinto in an apartment where she was arrested and showed "signs and symptoms of intoxication."
Jacinto was arrested on one count of second degree murder and one count of leaving the scene of a fatal collision.