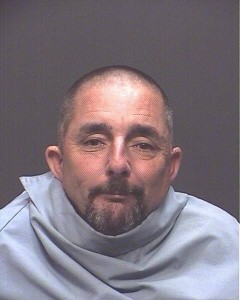 Tucson Police arrested a 45-year-old man — who they say was under the influence of alcohol — in connection with a hit-and-run crash Saturday evening that injured four University of Arizona students.
According to a TPD press release, Gerald D. Taylor, 45, turned himself in two hours after striking the students and fleeing on Sept 5 at about 6 p.m.
The crash, which left one student with life-threatening injuries, two with serious injuries and another with minor injuries, occurred at Euclid Avenue and Fifth Street.
The intersection is the site of the city's new bicycle and pedestrian crossing signal, but work has not been completed and the light has not been turned on. The intersection has always had a crosswalk.
According to the release, the students were waiting to head west across Euclid Avenue when a driver heading north and closest to the curb stopped, the students began to cross, but Taylor, who was in the lane nearest the median heading north, did not stop and struck the UA students.
TPD's release states Taylor was driving with three children in his car and was under the influence of alcohol.
According to TPD Taylor was jailed on two counts of Aggravated Assault, two counts of Aggravated DUI,  count of Child Abuse, two counts of Felony Endangerment and two counts of Leaving the Scene of a Serious Injury Accident.