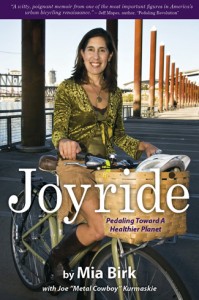 The Living Streets Alliance advocacy group is hoping to make a big splash with their official launch this week by bringing author and Portland bicycle planner Mia Birk to Tucson for a series of events.
Birk worked as Portland's bicycle program manager during its transformation into one of the most bicycle-friendly cities in the country. She is currently working at Alta planning, the leading private firm for bicycle planning. She also wrote Joyride: Pedaling Toward a Healthier Planet, which documents how a few individuals transformed Portland into a cycling mecca.
The alliance's founder Emily Yetman said Birk is a fantastic person to help move Tucson forward.
"She is a really inspirational speaker, but she also has 20 years of experience with tangible results," Yetman said. "She is a great person to talk about how certain things have worked and others haven't."
Yetman hopes Birk's visit gets people talking and moving forward with improving the region.
"We are really encouraging a lot of people to turn out  because it will be a great way to start a discussion about how we can improve bikeability in the region," she said. "I think we are at a tipping point in the region where we can really take off and continue to grow our bike infrastructure and increase ridership if we make a conscious decision to do so."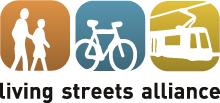 Here are the details of her various events in Tucson. Get more info from the Living Streets Alliance's website.
Joy Ride with Mia Birk
What: A 20-mile tour of Tucson's bike infrastructure. Some stops to discuss what should be improved and what it working.
When: Friday, March 11 at noon
Where: Meet at the fountain, west of Old Main on the University of Arizona campus.
"How to Get Tucson Moving" – Public lecture by Mia Birk
What: A lecture about how Portland became so bike friendly and what Tucson can do to increase ridership. The lecture will be followed by a short panel discussion.

When: Friday, March 11 from 3:30 p.m. – 5 p.m.
Where: University of Arizona, Aerospace and Mechanical Engineering (AME 202S) at 1130 N Mountain, Tucson, AZ, United States, 85721.
Joyride Happy Hour
What: An informal gathering at Barrio Brewery to chat with Mia and other bicycle enthusiasts.

When: Friday, March 11 from 6 p.m. – 7 p.m.

Where: Barrio Brewery at 800 E 16th Street, Tucson, AZ, United States, 85719
Joyride book signing
What: Birk will be signing her book: Joyride: Pedaling Toward a Healthier Planet.

Where: The Cyclovia Tucson tent, which is tent number #328, directly in front of the Main Library along the UA mall. 
When: Saturday, March 12 from 10 a.m. – 1 p.m.