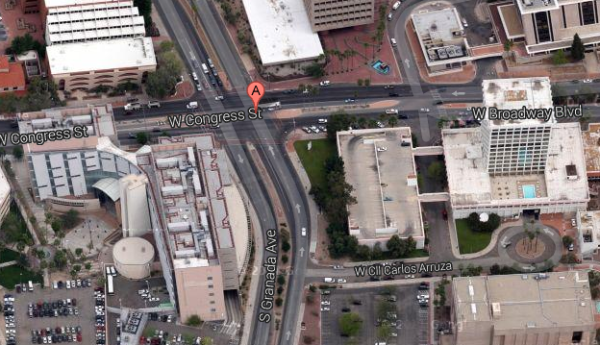 A 48-year-old man was struck and killed in downtown Tuesday morning.
According to a Tucson Police Department release, the pedestrian was struck at the intersection of Granada Avenue and Congress Street at about 6:45 a.m.
A motorist driving a Dodge Ram was heading west on Congress Street when the driver struck the pedestrian.
According to the release the crash occurred in an area without a crosswalk and they have not issued a citation to the driver.
The fatality is the first for 2014.