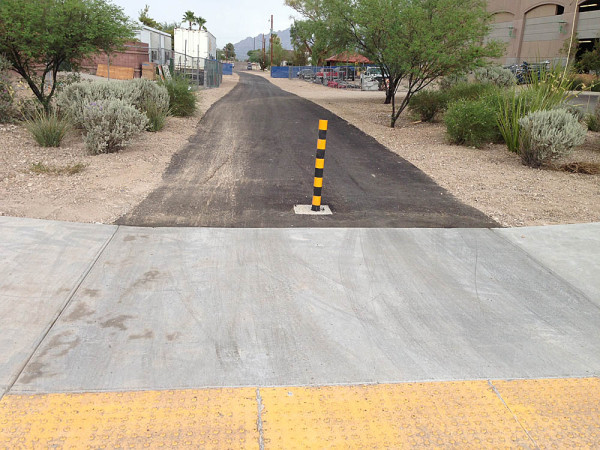 A new path north of the Highland Avenue underpass allows cyclists to avoid the congested Mountain Avenue and Helen Street intersection.
The University of Arizona planned to complete the path in two years when a building the university is working on will be completed. The Tucson-Pima County Bicycle Advisory Committee and members and general public urged the UA's transportation department to complete the project sooner in light of the closing of the Warren Avenue underpass to bicyclists.
Responding to the feedback, the UA completed the path in just over two months.
The path was one of the recommendations suggested in the UA Bike/Pedestrian Study released last year and cost an estimated $19,000 to complete.
The path stretches from Helen to Mabel Streets and will allow north and south-bound cyclists to avoid the congested intersection of Helen Street and Mountain Avenue. The intersection is a feeder for two parking garages on either side of Mountain Avenue.