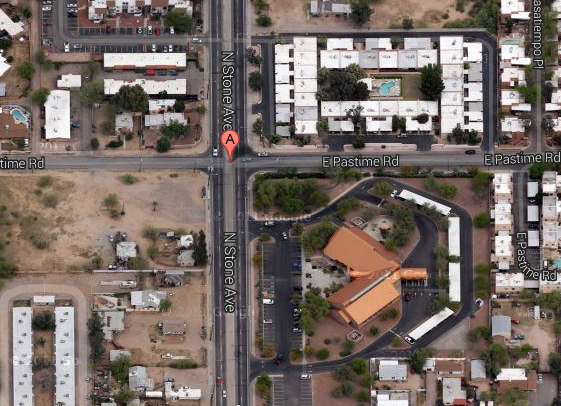 The Tucson Police Department is investigating an attack on a bicyclist in November as a possible homicide and are seeking the public's help in finding the driver, according to the Arizona Daily Star.
From the Star's article:
On Nov. 17 at 5:40 p.m., William Edwards, 55, reported to police that he was riding his bicycle near East Pastime Road and North Stone Avenue when a motorist began arguing with him, said Sgt. Pete Dugan a Tucson Police Department spokesman.

Edwards told police that the motorist got out of his car, pushed him off his bicycle and punched him several times in the face before leaving the area, Dugan said.

Edwards complained of chest pain and was taken to a hospital for treatment. Edwards left the hospital late that evening, but returned hours later and died, said Dugan.
The attacker was driving a newer model Chevrolet Suburban and visit the area of Passtime Road and Stone Avenue often.
It's not clear which direction the cyclist was traveling. That section of Stone can get busy with people trying to access the bank. I also recall there being a school zone and crossing there, but at 5:40 p.m., that should not have been a factor.