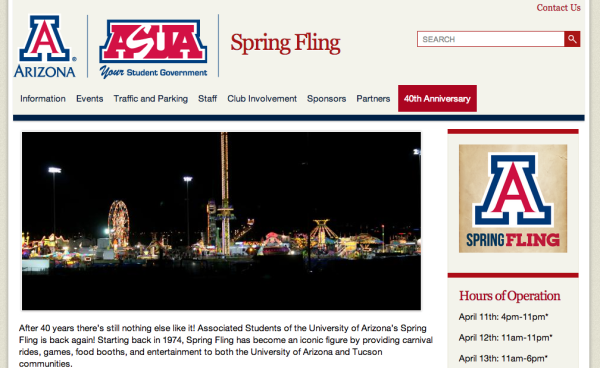 After 15 years of being held off campus, Spring Fling is returning to the University of Arizona campus. The return however will cause headaches for bicyclists who use the Third Street corridor.
According to the University of Arizona Transportation Department, University Boulevard between Campbell Avenue and Cherry Avenue will be closed to all traffic including bicyclists.
The closure will start at 6 a.m. on Monday April 7 and last until Wednesday April 16 at 8 a.m.
The parking department said a detour will be posted for bicyclists, but haven't posted the detour online. (I will update the post when I have the detour route.)
The closure takes place on the most popular entrance to the University of Arizona for cyclists.
Check out more information about Spring Fling here.