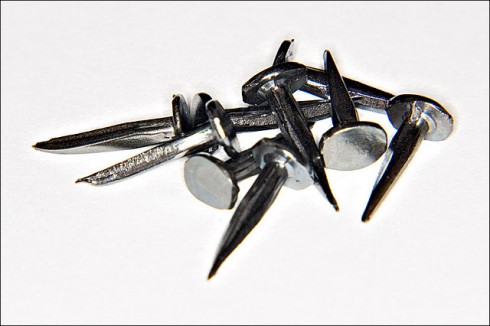 At least ten people got flat tires from tacks on Mount Lemmon Highway this morning.
Several cyclists stopped at a nearby bike shop to get supplies after getting a flat tire. One cyclist said he was riding in a group that had seven people who got flats.
The Pima County Sheriff's Department responded to a call about the tacks between 8-9 a.m. According the the Sheriff's Department the deputy that responded could not find any tacks on the road.
Did you ride out there today? Did you see the tacks?