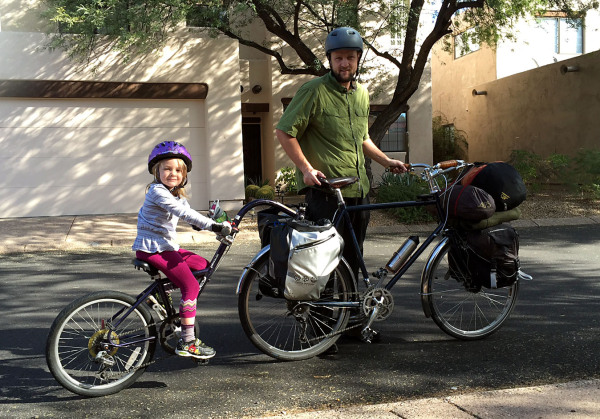 You know it's been a good bicycle camping trip when your five year old asks when we can go again and asks if we can stay longer.
Luci and I ventured out for our third and most successful bike camping trip yet. We returned to Catalina State Park, but this time we tried out a new route, new gear and different bikes.
The route: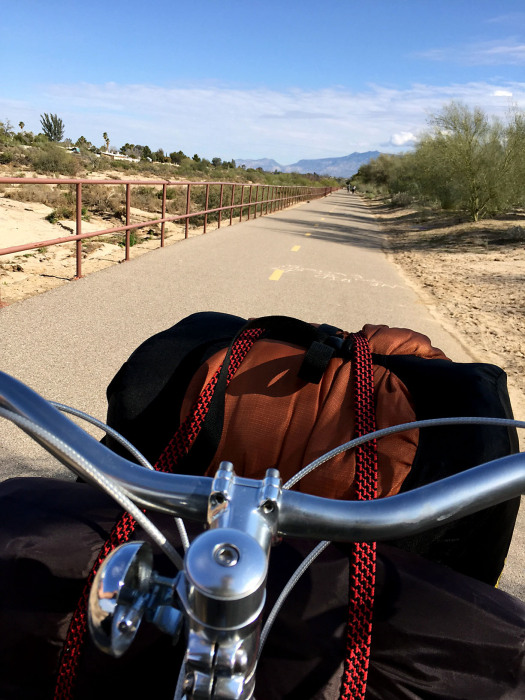 We decided to try a new new and longer trip to get to Catalina State Park from our house near Campbell and River. The last time we camped there, we went up Via Entrada, Christie and Oracle Road.
This time however we rode the Rillito bike path to Camino de la Tierra north to the CDO bike path northeast back to the park. The section of the CDO path between La Cholla Boulevard and La Cañada Road is not completed so we took a couple dirt roads, that a Bicycle Tucson reader suggested, to connect back up with the path on the east side of La Cañada all the way to Catalina State Park.
The river paths were perfect. They added a few miles, but the elevation rises were much more gradual and not having to worry about cars made allowed Luci and I to chat and enjoy the surroundings.
On the way home we decided to take the more direct route home, which was quicker, but way less pleasant. Check out the loop below:
The Bikes: 
This is the first time we've done a bike camping trip on anything other than a cargo bike. My bike is a Surly Long Haul Trucker sporting albatross bars and a CETMA Halfrack, which was important because I had to rely on the front rack a lot since Luci's Burley Piccolo makes the top of the rear rack unusable.
The Gear: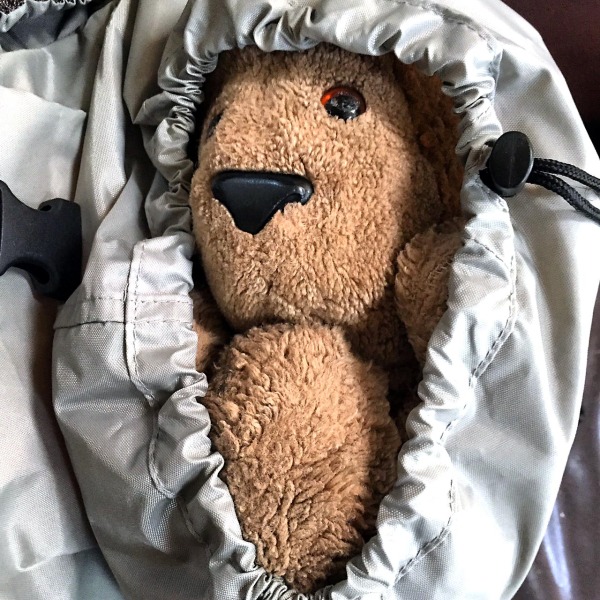 The gear we took has changed a bit since our first trip bike camping. Here's a list with links to the gear we took. I've included some Amazon Affiliate links for some of the camping equipment, but all of the gear can be purchased locally.
Bags:
Food and drinks:
Gear: