We've gone to the beach! Tucson Velo and family are spending the week at the ocean.
Posting will be light this week. The regular publishing schedule will resume next Monday.
Here's the bike setup we took for the week:
 It's no bakfiets, but it works pretty well.
We aren't riding a ton out here, but are trying out the public transportation system. We are off to Sea World this morning, but rather than driving, we are taking the train and a bus, which will take us right to the park. The price of the tickets will be more than the parking fee at Sea World, but we'll avoid using gas and I'll avoid the headache of traffic.
I did get to ride a portion of the old abandoned 101 north of Oceanside yesterday. It's pretty cool to ride on an old highway with no cars on it. Here's a photo of the tunnel that goes under Interstate 5 toward the coast.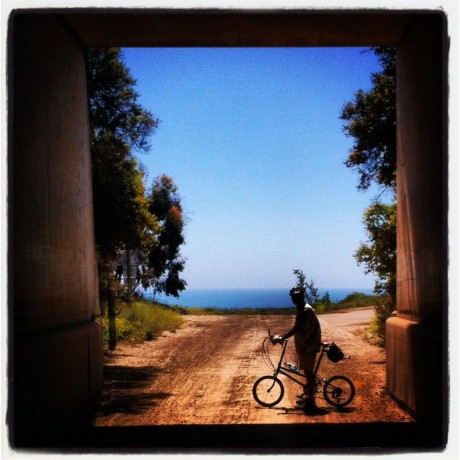 I'll have a lot more photos from riding around the area next week.