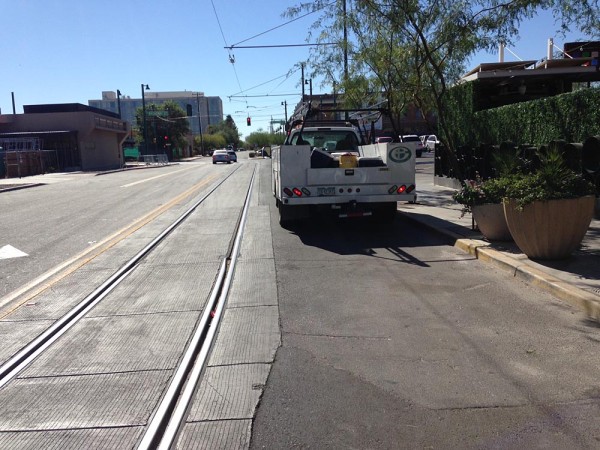 It's beginning to sound like a broken record and I'm surprised I haven't posted about the problem on Fifth Avenue between Congress Street and Broadway Boulevard.
The parking on Fifth Avenue is too narrow to allow a cyclist to safely pass the vehicle out of the door zone. It is about 11 feet from the curb to the edge of the tracks. Parking spots are generally about eight to nine feet wide and cyclists should position themselves about 5 feet away from a parked car. The road is about three feet to narrow to allow cyclists to safely pass parked cars.
The above photo is a bit extreme since it is a wide construction vehicle that is parked away from the curb, but as you can see from the photo below it is almost impossible to pass standard cars outside of the door zone without being in between the streetcar tracks.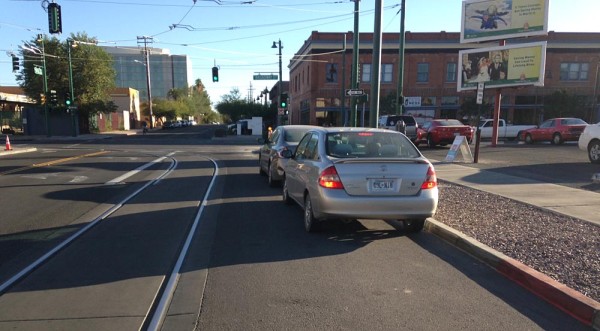 Here is a map of the street.