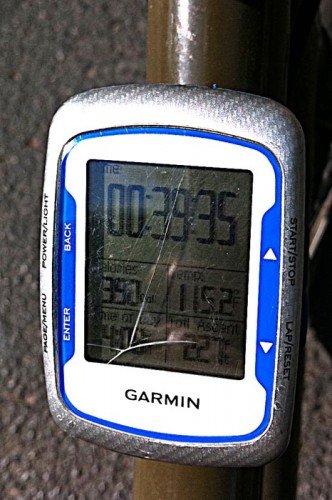 A lot of my motoring friends on Facebook have been positing photos of their car's dashboard temperature gauge.
I figured I'd post my GPS's temperature gauge during a commute home from the office a few days ago. Of course the difference is, they are taking their photos from the inside of a car with the air conditioning kicking on and I took mine having ridden 5 miles home in the heat.
My motto, however, is that it is only hot when you stop.
What about you? Do you still ride in the heat?
If you are, check out this article posted by reader, Red Star: Avoid Heat Stress When You Ride, With These Stay-Cool Tips