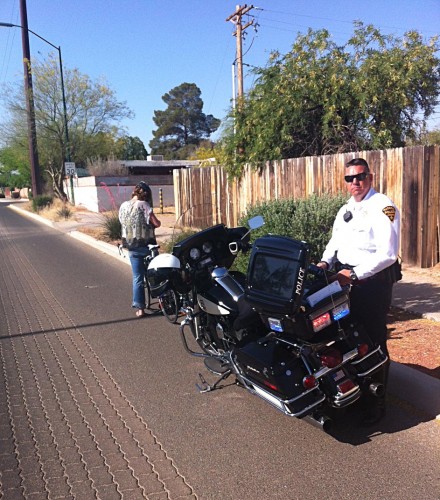 I rode past this scene on my way into work this morning. The woman had been stopped by a Tucson Police Department officer on Mountain Avenue just south of Glenn Street.
I'm not sure what the stop was for, but would be surprised if it was for anything other than a stop sign violation at the intersection.
TPD was awarded a grant to focus their enforcement of pedestrian and bicycle violations.The uncreased enforcement will run until May, 18th.