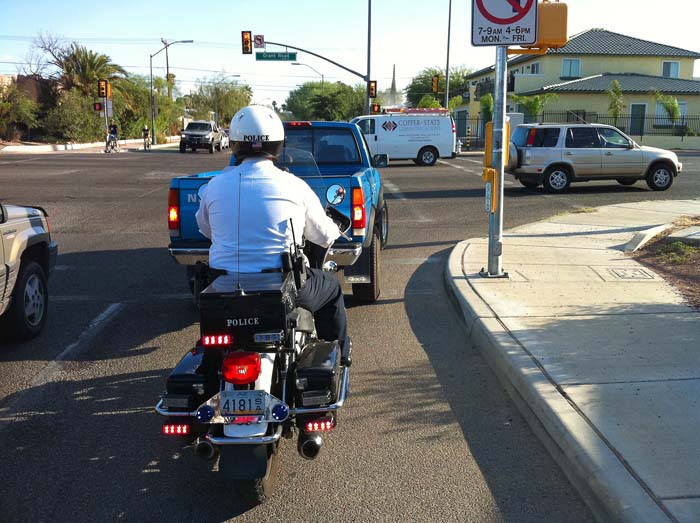 Just wanted to share this photo of a Tucson Police Department motorcycle officer preparing to stop a motorist for driving in the bike lane at Mountain Avenue ad Grant Road.
I've seen officers there often in the last few weeks.
I have an email in to get the final citation counts once the enforcement is completed.