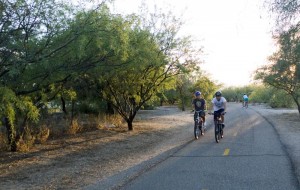 Pima County officials are still waiting for word on whether they will receive grant money for the Urban Loop.
The county applied for $41 million in federal money to help complete the Urban Loop project, but according to Nanette Slusser, a Pima County assistant administrator, the federal government has delayed the decision because so many people applied.
According to Slusser, the announcement was supposed to be made by Sept. 15, but that has been pushed back toward the end of October.
The Department of Transportation announced Friday that, "Nearly 1,000 construction grant applications for more than $19 billion from all 50 states, U.S. territories and the District of Columbia far exceeded the $600 million in TIGER (Transportation Investment Generating Economic Recovery) II dollars the U.S."
Slusser said the county checks everyday, but is playing the waiting game.
She said the crush of applications likely made it difficult to comb through them to pick the projects that would be awarded money.