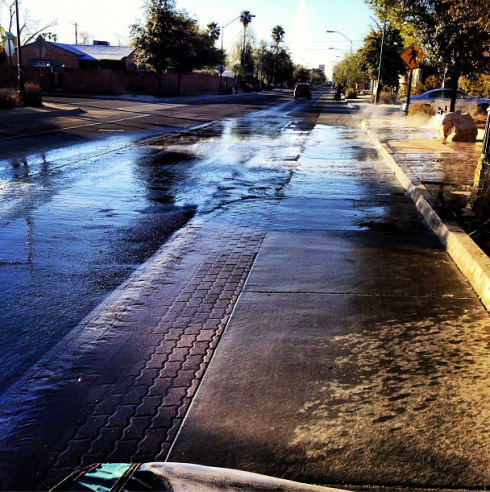 Be on the lookout for black ice throughout the town. There appear to be a lot of burst pipes that have dumped water into the streets and it's still cold enough for the water to freeze.
I spotted a couple black ice patches on the southbound Mountain Avenue bike lane between Grant Road and Speedway Boulevard.
There is also a particularly bad spot on Second Street and Euclid Avenue.
Are there other ice patches on popular bike routes? Leave a comment with the location.