Over the past few years my riding preferences have changed dramatically. Platinum El Tour de Tucson rides have been replaced by mountain biking and overnight camping trips.
My road bike was seeing limited usage and it seemed like it was time to build something that was better suited to my current riding preferences.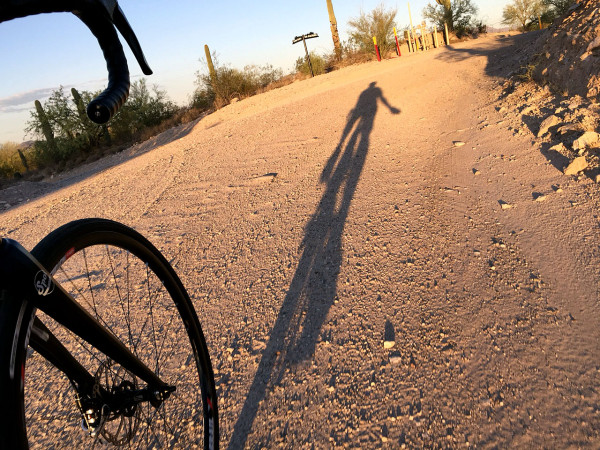 In the end, I went with a Soma Doublecross cyclocross bike with disc brakes. The bike was built in such a way that it could be used for road rides, dirt roads, light single track and touring.
Here are the parts used in the build:
Frame: Soma Doublecross Disc
Components: Shimano 105
Fork: Spot CX fork (This fork has some of the widest clearance of cross forks to allow for some mountain bike tires.)
Brakes: TRP Spyre
Wheels: Stan's Grail (Can be set up for tubeless)
Tires: Panracer Gravel King 28c
Saddle: Brooks Cambium C15
My ideal ride for the new bike is riding from the house to 50 Year Trail doing a loop on the single track and then heading home. This bike should make that possible.
Here are a few more photos: