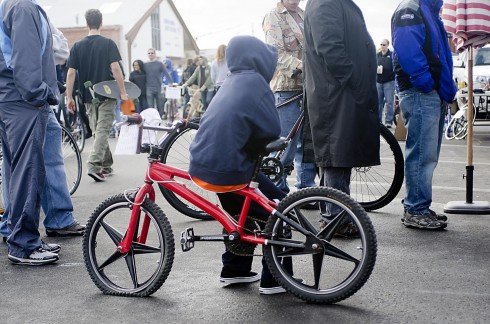 Bicyclists had no shortage of events to attend this weekend.
Below you'll find images from the GABA Bike Swap and the Velociprints Art Show.
GABA's Grag Yares said the bike swap was better attended than the spring swap and Borderland's Brewery where the VelociPrint's Art Show was held had one of its best days.