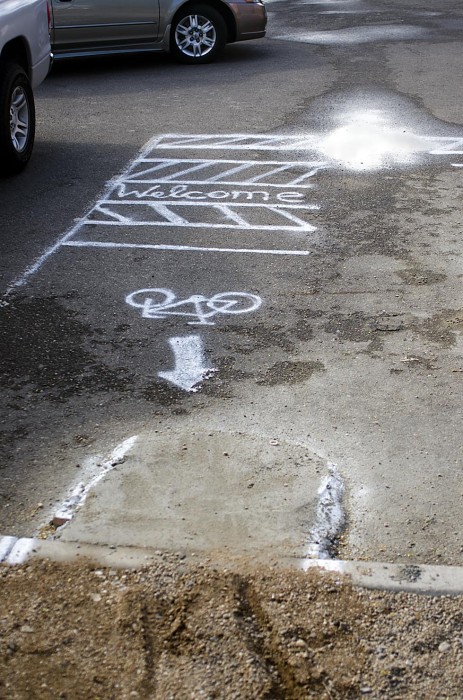 The Trader Joe's at Limberlost and Campbell Avenue is in the bike news yet again, however this time I did not have a hand in it.
Someone decided they wanted to make the parking lot a little more friendly to bicyclists and added a ramp from the Rillito River Path to the parking lot.
When the path was originally going in, the county hoped to add their own ramp for cyclists and pedestrians to use. The property's owner did not not allow it because he didn't want to lose a parking space and did not want to encourage people to use the parking logt as a stating area for their runs and rides on the path.
The homemade ramp also includes pavement markings welcoming cyclists and trying to prevent cars from parking in the spot.
The parking lot is not owned by Trader Joe's so it isn't immediately clear who is responsible for deciding what will happen to the ramp.
Have you ever contemplated DIY bike infrastructure? If so where and what have you dreamed of doing?