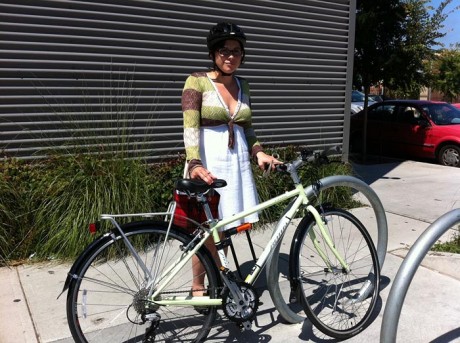 Kate McDonald is probably one of the few cyclists in Berkeley who can compare riding in Tucson and Berkeley. Unfortunately, she was in a hurry and couldn't talk much.
Kate says she went to the University of Arizona and has since moved to Berkeley. She says there are a lot more bike lanes and infrastructure in Tucson, but that riding in Berkeley is pretty nice.
I met Kate at a Berkeley Bowl West, which is a local grocery store that is like a Whole Foods, Safeway and Sunflower Market combined.
The store was at the intersection of two of Berkeley's bike boulevards. There were a lot of people coming and going on bicycles. Here are a few more images from the store and the roads around it.