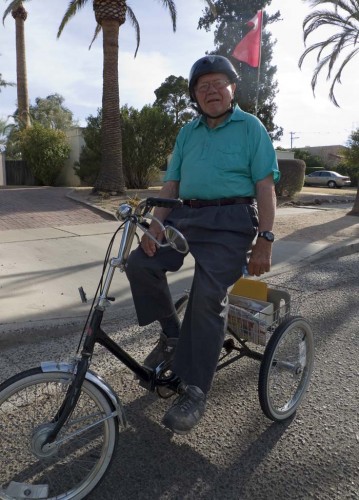 In a couple months Peter Baade will celebrate his 90th birthday.
Baade, who lives in Syracuse, N.Y., started riding his Worksman Cycles Port-o-Trike as a way to get exercise during the winters he spends in Tucson.
He says the bike is perfect for him because he has trouble with his hips and legs and it allows him to work out without putting too much stress on his body.
He rides a route from his house to the University of Arizona and back on Third Street and says Tucson is a great place to ride a bike.