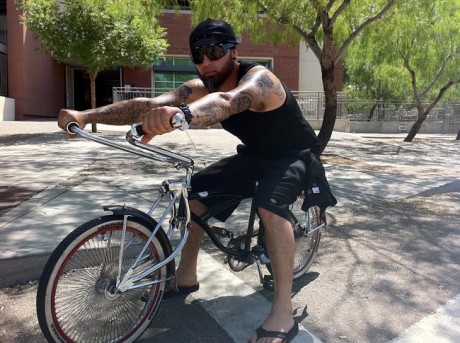 Marco Vidal was out cruising through the University of Arizona on Saturday morning, killing time and getting a workout, while his truck was being worked on.
He says his lowrider bike, which he bought and overhauled five years ago in San Diego, is an awesome road bike if you want a workout.
He says it is hard to ride, but that didn't stop him from riding to downtown Tucson from his previous house at Oracle and Magee in Oro Valley.
Marco says he is from Orange County and low riders are popular out there, so he wanted to keep the look alive here in Tucson. Finding parts can be a challenge, however.
Here is a look at the bike itself.