Last week I was running a few errands and I had reason to use a little known piece of bicycle infrastructure near Campbell Avenue just south of Sixth Street.
The photos posted below are heading from east to west.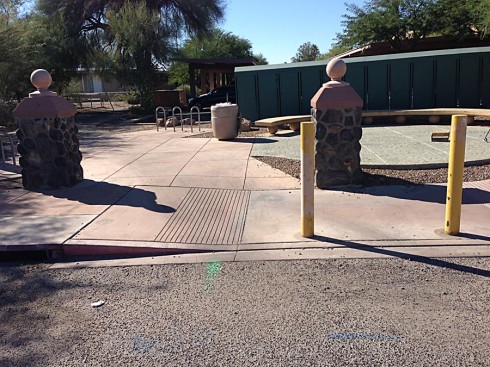 The entrance to the secret bicycle garden is at 7th Street and Norris Avenue.
There is free air, benches and what appear to be bike lockers for the apartments nearby.
Just off the circular area is a bike path that cuts between two buildings.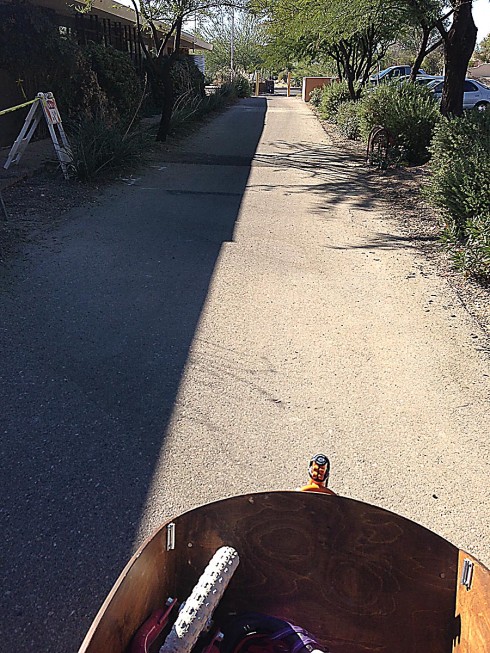 The short path ends at Campbell Avenue.
In the median at Campbell Avenue there is an area for bikes to wait for a clearing after crossing one side.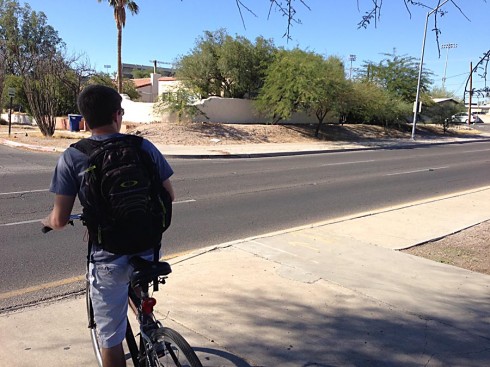 The area in the median is large enough to fit several bikes including a cargo bike and this cyclist.
When I crossed, traffic was light and it was quite easy, though during rush hour I could see it being more difficult.
I started wondering, are there other little secret bicycle gems that maybe we don't know about or have forgotten? Post them in the comment section.