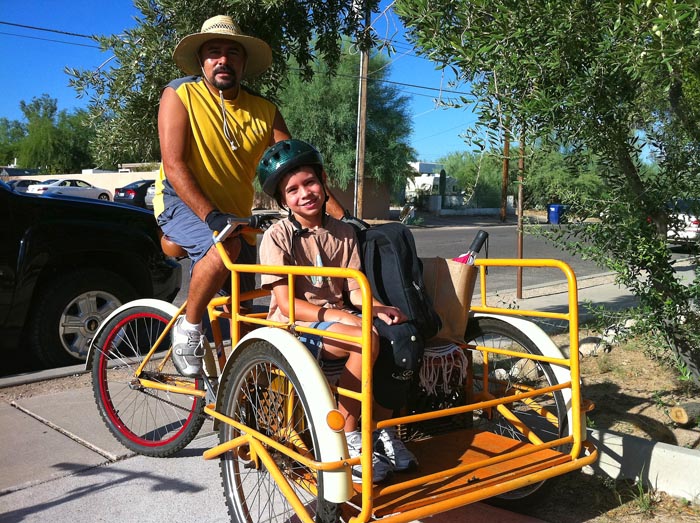 Victor Noriega and his son Gabe ride their Mercurio bike to and from school each day. VIctor said he got the bike at a garage sale for $100 and rides it almost 20 miles each day.
He said the bike isn't build for speed, but works great for taking his son to school and picking up groceries.
Editor's note: Tucsonans and their bikes is a feature I hope to have every weekend.