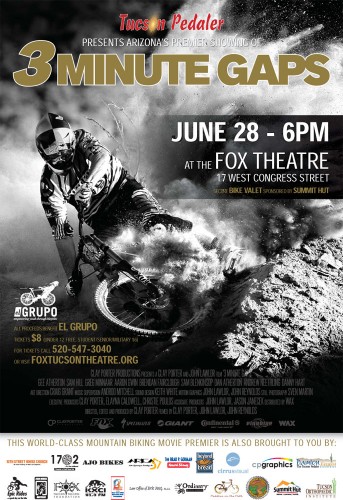 A screening of "3 Minute Gaps" a movie that followed some of the world's best mountain bike racers will be shown at the Fox Theater on Tuesday night.
The proceeds from the movie, which is being hosted by Tucson Pedaler publisher Damion Alexander, will be donated to El Grupo Youth Cycling.
The price of admission is $8. Kids 12 and under are free.
A bike valet and door prizes will be provided at the event.
Learn more about the event and share it here.