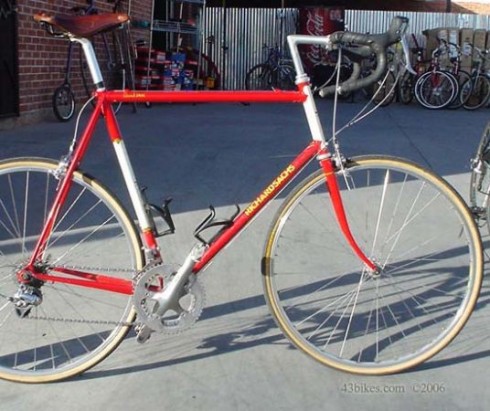 Be on the look out for this stolen bike. It belongs to Greg Yares who puts together the bike swap twice every year and works with El Grupo.
Make: Richard Sachs
Model:N/A
Color: Red and White with yellow lettering
Serial # : The bike does not have a serial number
Purchased:
Where stolen: Garage
Time: Sometime between Sunday night and Monday morning.
Date: 7/02/12
Type of lock:
Report #:
Unique traits: Tall bike, 63cm frame, Shimano Dura Ace components
Theft description: It was stolen from my garage sometime in the evening and a Schwinn aluminum mountain bike with only the front brake working and none of the other cables connected was left behind.