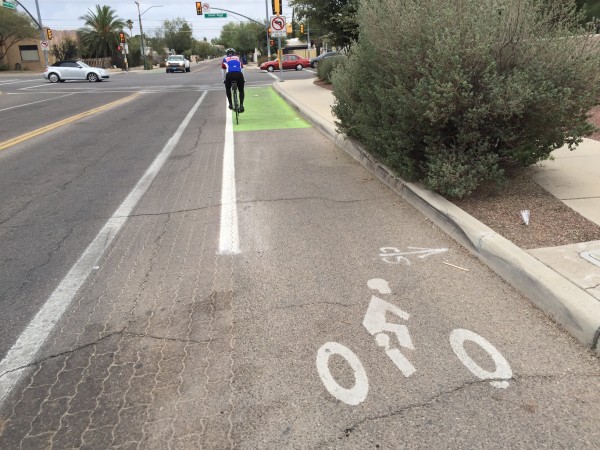 For many cyclists, Mountain Avenue is a major thoroughfare to and from work, school or The Loop, but the Mountain Avenue and Grand Road intersection has left many confused for years.
Why does the northbound bike infrastructure include green paint and no right on red signs, while the southbound infrastructure has nothing beyond a white line?
The intersection was completed in 2009, but at the time the Tucson Pima County Bicycle Advisory Committee was only concerned about northbound traffic.
That however has changed and the southbound bike route is starting to see upgrades.
Tucson's bicycle and pedestrian program manager Ann Chanecka said they have already added green paint to the intersection and will be adding flexible plastic poles, which are similar to the ones on St Mary's, and signs in order to prevent motorists from trying to turn right out of the bike lane.
Chanecka said residents in the neighborhood requested improvements to the intersection.