I made an appearance on KGUN9's Tucson Morning Blend show on Tuesday morning.
Unfortunately, I can't embed the video, but if you click on the image, it will take you to the Tucson Morning Blend website.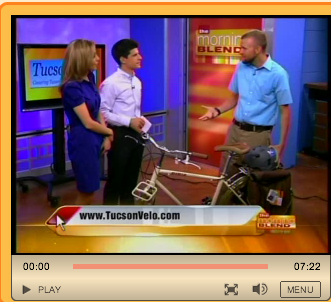 My goal was to come across as normal and show people bike commuting is not hard. That is the main reason I didn't bring the Big Dummy. I didn't want people thinking you have to have something as extreme as that to bike commute.
Ironically, the segment before mine was about RVs.