Editor's note: This post was written by Colby Henley one of Tucson Velo's newest contributors. Henley is a daily bicycle commuter and advocate.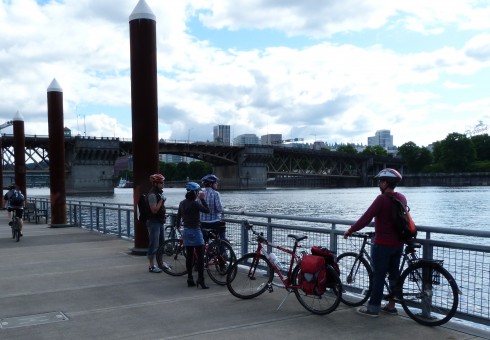 Don't worry, this isn't another "Oh, Portland is so great" post. Tucson will never have the trees, architecture, culture or demographics of Portland..and that's just fine.
But much has been discussed about whether Tucson deserves to be recognized as a Platinum Bicycle Friendly Community, with much of that conversation focused on infrastructure and numbers of riders. So, when I had the chance to travel to Portland last month and do a bit of riding around town, I couldn't help but make some mental comparisons.
So instead of thinking about what Tucson can copycat from Portland to reach the platinum level, I started to think about what might be indicators that Tucson actually deserves platinum on its own terms. And one thing that came to mind was the recognition of bicyclists by the business community as a valuable clientele.
What I noticed in Portland, beyond the incredible number of bike corrals, was the number and variety of businesses (besides bike shops) either specifically marketing to or accommodating cycling customers and employees. From the Hopworks Bike Bar (with its extra bike locks and air pump), to cargo-bike delivered Old Time Pizza, to indoor parking and showers for employees at Ristretto Roasters, and an employee bike parking cage right by the front door of the New Seasons Market.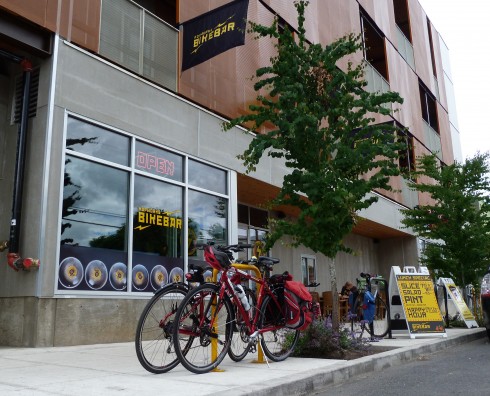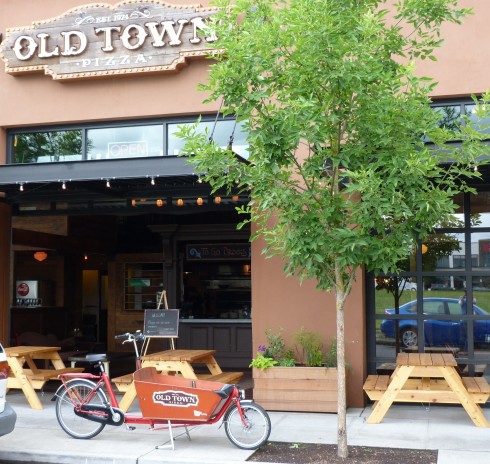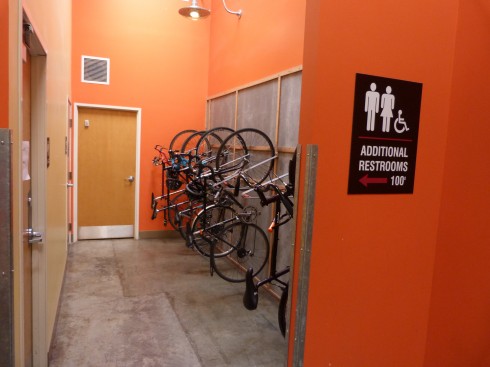 I think we can see the beginnings of this in Tucson with six recognized bicycle-friendly businesses, at least one restaurant offering bicycle delivery, and others sponsoring pedicabs. For now, most of this is limited to the 4th Ave and downtown area and will hopefully expand. Despite this progress, we're still having to beg businesses located along prime bike routes to add even a single bike rack (hint-hint Jimmy John's).
So what do you think? Is a growing business-cyclist connection something to watch for? What can be done to foster this in Tucson?