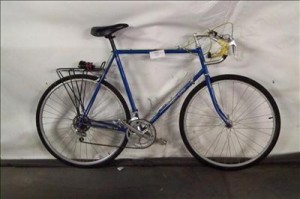 The University of Arizona is auctioning off 50 bikes tomorrow morning.
The UA posted signs on many of the bike racks around campus warning students that Parking and Transportation would remove abandoned  bicycles and sell them if they weren't claimed.
You can preview the bikes online or stop by the warehouse to check out the bikes. The vast majority are department store bikes,  but there are a few names like Nishiki, Trek and Specialized.
Check out the event listing for the location and auction time.