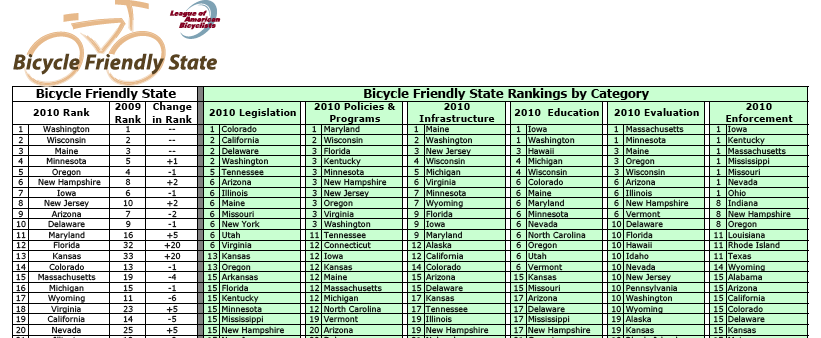 According to the League of American Bicyclists, Arizona is less bike friendly than last year.
Arizona dropped from the seventh to ninth most bicycle-friendly state.
The LAB evaluates states based on six areas: legislation, policies and programs,
infrastructure, education and encouragement, evaluation and planning, and enforcement.
Arizona's lowest ranking was in the policies and programs section of the ranking.
According to LAB's press release, "The BFS program is revolutionizing the way states evaluate their quality of life, sustainability and transportation networks, while allowing them to benchmark their progress and work toward improving their bicycle-friendliness. The rankings are used to create momentum amongst states and communities to continue to become more bicycle friendly."
Download the entire list.
What do you think? It Arizona on the decline or other states catching up?